Congratulations To Edinburgh Chinese Comunity School for their recitation awards
祝贺爱侨中文学校学生在第18届全英普通话朗诵比赛中取得4金,1银,6铜,和4个荣誉参赛奖的好成绩感谢各位参赛学生,家长,和指导老师对本次朗诵比赛的大力支持。希望同学们继续努力提高朗诵水平,在明年的朗诵比赛中取得更好的成绩!
Congratulations to the students of Edinburgh Chinese Comunity School for winning 4 gold, 1 silver, 6 bronze, and 4 honorary entry awards in the 18th UK Mandarin Recitation Competition. Thanks to all the students and parents, and the instructors' strong support for this recitation competition.
We hope that our students will continue to work hard to improve their recital levels and achieve better results next year!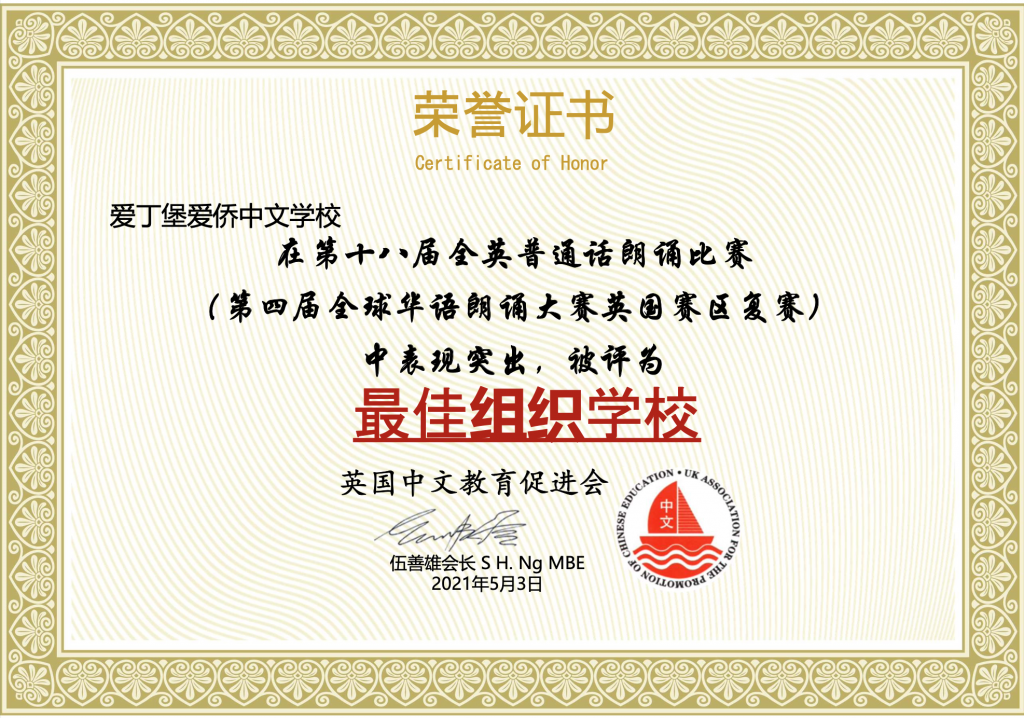 以下是获得金牌的同学名单
Below are the students that won the gold medals.